THE MAIN PIPELINE PRECISE MARKUP AND ONE'S TECHNICAL DIAGNOSTICS EFFICIENCY
В. А. Троицкий

Институт электросварки им. Е.О.Патона НАН Украины, г. Киев-150, ул. К. Малевича, 11, тел.: (044)200466
Keywords:
main pipeline, diagnostics, markup, flaw detector, coding.
Abstract
The main pipeline effective diagnostics requires one's exact marking, wich can be read by the in-pipe flaw detector. The main pipeline detailed mark up new methods are proposed both with the considering of methods, wich are used in current time, the comparison of the dot codes and bus codes of different design is given. The information possibility of the different coding system is analyzed, the methods of one's realization using compact code plates and code burs are showed. To serving costs and effective using of the diagnostics results the pipe numbering is necessary.
Downloads
Download data is not yet available.
References
1. Абакумов А.А., Абакумов М.Л.. Магнитная диагностика газонефтепроводов. – М.: Энергоатомиздат, 2001., 440 с.
2. Патон Б.Е., Троицкий В.А. Основные направления работ ИЭС им.Е.О.Патона в совершенствовании неразрушающего контроля сварных соединений. – Материалы 8-й Национальной конференции УкрNDT-2016, с. 8-28.
3. Цих В.С., Яворский А.В. Электромагнитный контроль изоляции подземных трубопроводов с поверхности земли. – Материалы 8-й Национальной конференции УкрNDT-2016, с. 206-207.
4. Джала Р.М., Вербенець Б.Я., Мельник М.І. Нові методи контролю ПКЗ підземних трубопроводів за вимірами струмів і потенціалів. – Материалы 8-й Национальной конференции УкрNDT-2016, с. 236-239.
5. Дубов А.А. Магнитометрическая диагностика подземных трубопроводов. www.energodiagnostika.ru.
6. ДСТУ 4219-2003. Трубопроводи сталеві магіс ральні. Загальні вимоги по захисту від корозії. – Київ, Держспоживстандарт України. 2003. – 68 с.
7. Клюев В.В. (ред.), Мужицкий В.Ф., Горкунов Э.С., Щербинин В.Е. Неразрушающий контроль. Справочник в 8 томах, 2010. Книга I. Москва, изд-во «Спектр».
8. Троицкий В.А. Магнитопорошковый контроль сварных соединений и деталей машин. К., 2002, изд-во «Феникс», 300 с.
9. А.С. № 1214984, МПК8:F17D3/00, опубл. 28.02.86.
10. Патент РФ № 2511787, МПК9:F17D5/02, опубл. 10.04.2014.
11. Коваленко А.Н. Системы определения местоположения дефектов на трубопроводе/ Контроль и диагностика, № 2, 2016, с. 27-35.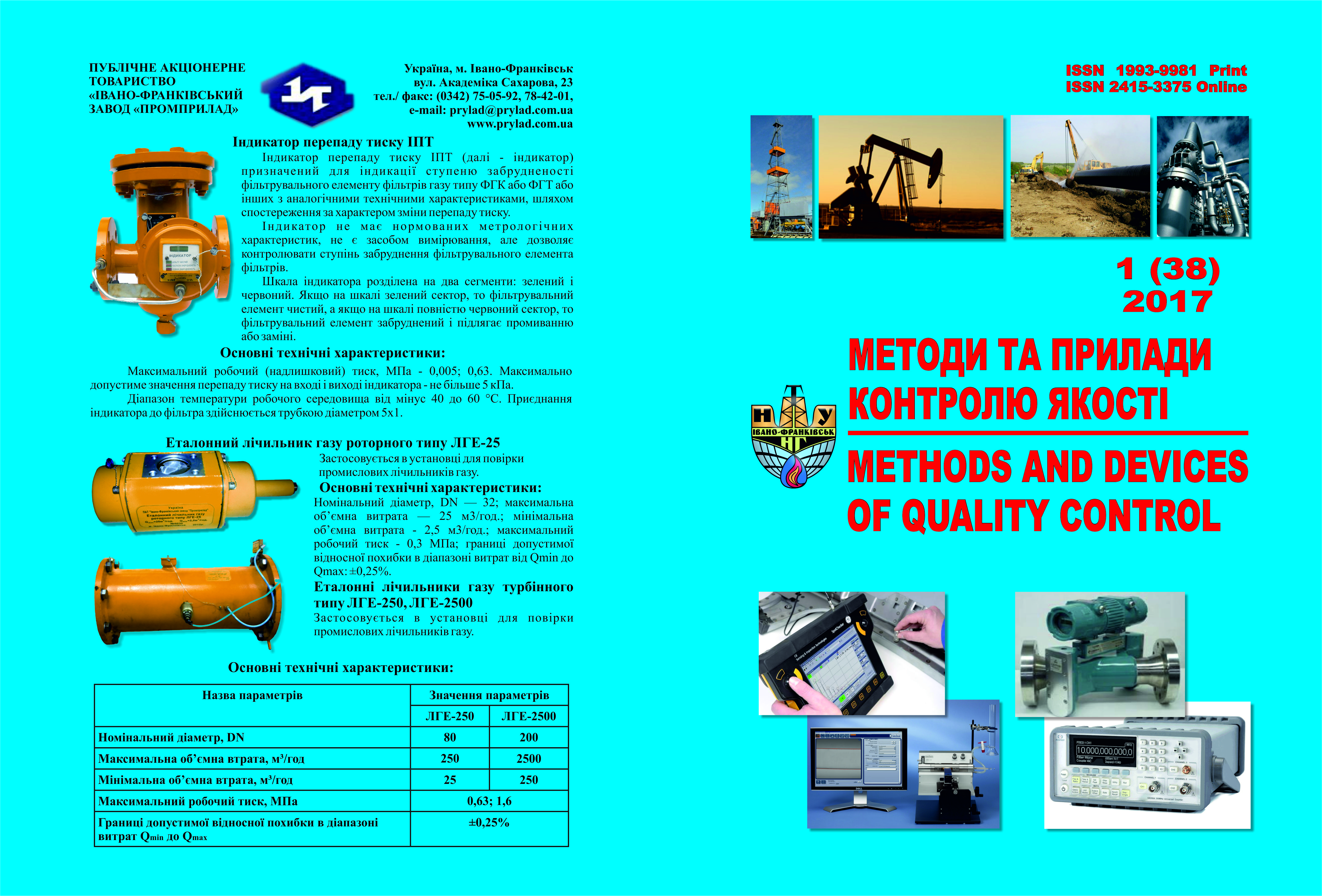 How to Cite
Троицкий, В. А. (2017). THE MAIN PIPELINE PRECISE MARKUP AND ONE'S TECHNICAL DIAGNOSTICS EFFICIENCY. METHODS AND DEVICES OF QUALITY CONTROL, 1(38), 5-14. Retrieved from http://mpky.nung.edu.ua/index.php/mpky/article/view/355
Section
METHODS AND NON-DESTRUCTIVE CONTROL