THE DEVICE TO INVESTIGATE THE STRUCTURAL CHEMGES IN THE METAL CONSTRUCTIONS USING THE RELATIVE REDUCED FREQUENCY OF STRING SENSOR HURMONICS
Ю. Й. Стрілецький

Івано-Франківський національний технічний університет нафти і газу, вул. Карпатська, 15, м. Івано-Франківськ, Україна

В. А. Ровінський

Прикарпатський національний університет імені Василя Стефаника, вул. Шевченка, 57, м. Івано-Франківськ, Україна

О. В. Євчук

Івано-Франківський національний технічний університет нафти і газу, вул. Карпатська, 15, м. Івано-Франківськ, Україна
Keywords:
diagnostics system, metal structure changing, broadband signal analysis.
Abstract
A method of generation and digital processing of wideband diagnostic signals using relative normalized harmonic frequency for detection of changes in the metal structure is proposed. This approach provides invariance to temperature fluctuations by using the signal frequency ratio. As a result, measuring channel stability of diagnostic system can be increased.
Downloads
Download data is not yet available.
References
1. В. В. Панасюк, Механіка руйнування і міцність матеріалів. Т. 5(ISBN 966-02-1735-8).
2. Ю.Й. Стрілецький. Використання коливань струни для збудження хвиль в металі. Методи та прилади контролю якості №37, 2016, Ст. 79-84.
3. Новицкий, П. В. Цифровые приборы с частотными датчиками [Текст] / П. В. Новицкий, В. Г. Кнорринг, В. С. Гутников. – Л. : Энергия, 1970. – 424 с.
4. Бернштейн М. Л. Структура и механические свойства металлов // М.Л. Бернштейн, В.А. Займовский. М.- Металлургия. 1970. 472с.
5. Коллинз Дж. Повреждение материалов в конструкциях. Анализ, предсказание, предотвращение: Пер. с англ.- М.: Мир, 1984.- 624с.
6. R. S. Lakes, Viscoelastic measurement techniques/ Review of scientific instruments Vol. 75, No. 4, 2004. p.797-810.
7. Неразрушающий контроль и диагностика: Справочник/В.В. Клюев, Ф.Р. Соснин, В.Н. Филинов и др.; М.: Машиностроение, 1995. –488с.
8. Ф. Крауфорд, Волны/ М.: Наука: 1984.
9. H.A.C. Tilmans, Equivalent circuit representation of electromechanical transducers: I. Lumped-parameter systems//Journal of Micromechanics and Microengineering, Vol. 6, No. 1: 359 (1996).
10. H.A.C. Tilmans, Equivalent circuit representation of electromechanical transducers: II. Distributed-parameter systems// Journal of Micromechanics and Microengineering. Vol.6 No.4 1997. 285.
11. Стрілецький Ю. Й., Ровінський В. А. Спосіб виявлення зміни пластичних властивостей металевої пластини за частотами мод натягнутої над нею струни // Металлофизика и новейшие технологии. 2017. Т. 39, вип. 10. C. 1377–1393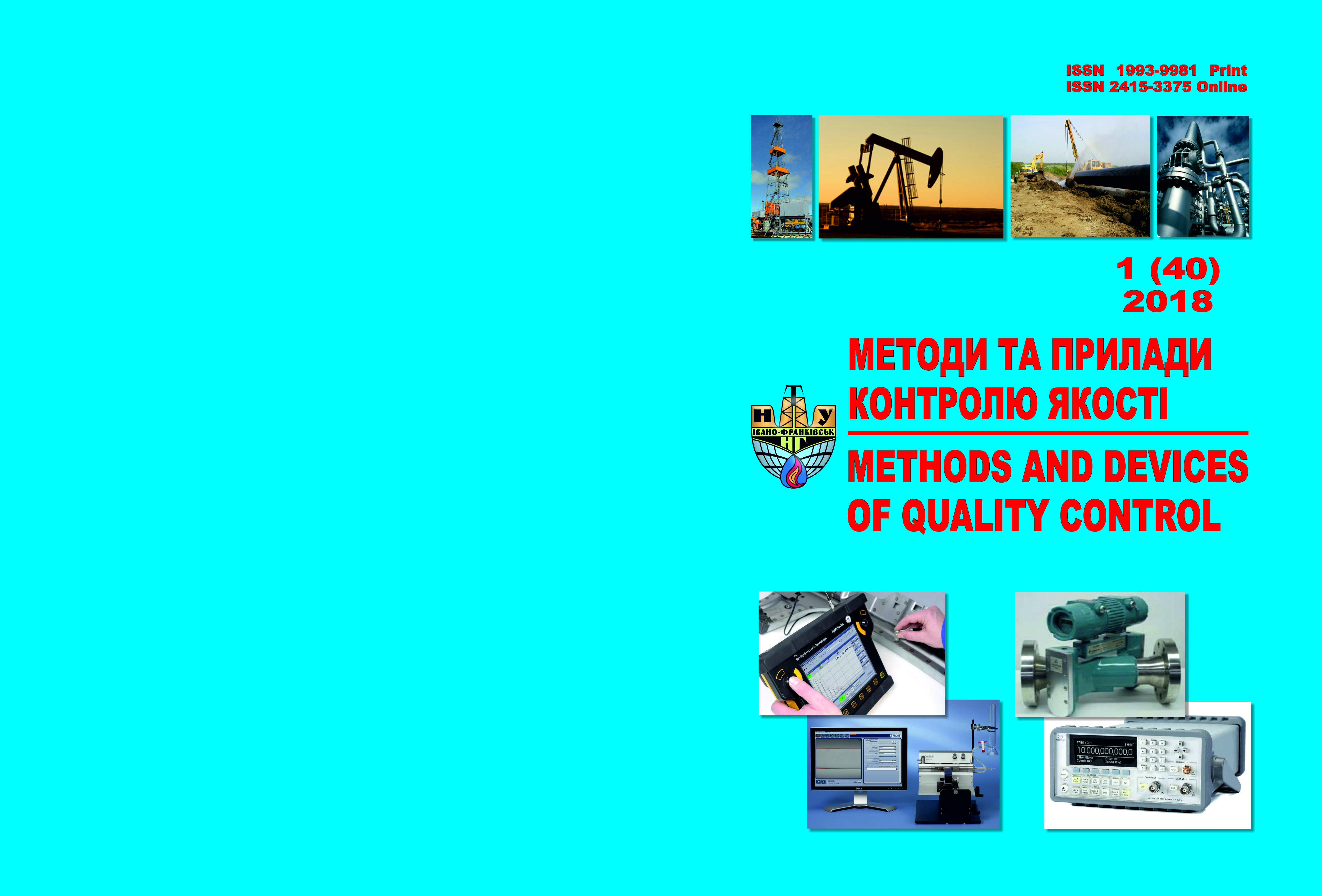 How to Cite
Стрілецький, Ю., Ровінський, В., & Євчук, О. (2018). THE DEVICE TO INVESTIGATE THE STRUCTURAL CHEMGES IN THE METAL CONSTRUCTIONS USING THE RELATIVE REDUCED FREQUENCY OF STRING SENSOR HURMONICS. METHODS AND DEVICES OF QUALITY CONTROL, 1(40), 29-36. Retrieved from http://mpky.nung.edu.ua/index.php/mpky/article/view/434
Section
MEASUREMENT OF PHYSICAL AND CHEMICAL PARAMETERS OF SUBSTANCES