THE SOLID SURFACES LIQUIDS WETTING PROCESS COMPLEX EVALUATION
В. В. Лопатін

Інститут геотехнічної механіки ім. М.С. Полякова Національної академії наук України вул. Сімферопольська 2а, м Дніпро, 49005. тел. (0562) 46-01-51, факс (0562)46-24-26
Keywords:
capillary defectoscopy., wettability, spreading, liquid viscosity, liquid evaporation.
Abstract
An analysis of various methods for assessing the wettability of liquids when they are spread by the surface of a solid are carried out, their disadvantages are indicated. A method is considered in detail, based on the diffusion of droplets of liquids by a solid surface. he refined method of estimating the wetting ability of liquids is described, which allows to evaluate the wettability of liquids by the size of the spots of their dispersal droplets taking into account the influence of density, viscosity and evaporation of liquids.
Downloads
Download data is not yet available.
References
1 Зимон А. Д. Адгезия жидкости и смачивание / А. Д. Зимон. — М.: Химия, 1974. - 388 с.
2 Сумм Б. Д., Горюнов Ю. В. Физико-химические основы смачивания и растекания / Б. Д. Сумм, Ю. В. Горюнов. — М.: Химия, 1976. - 264.
3 Аксельруд Г. А., Альтшулер М. А. Введение в капиллярно-химическую технологию / Г. А. Аксельруд, М. А. Альтшулер. — М.: Химия, 1983 - 136 с.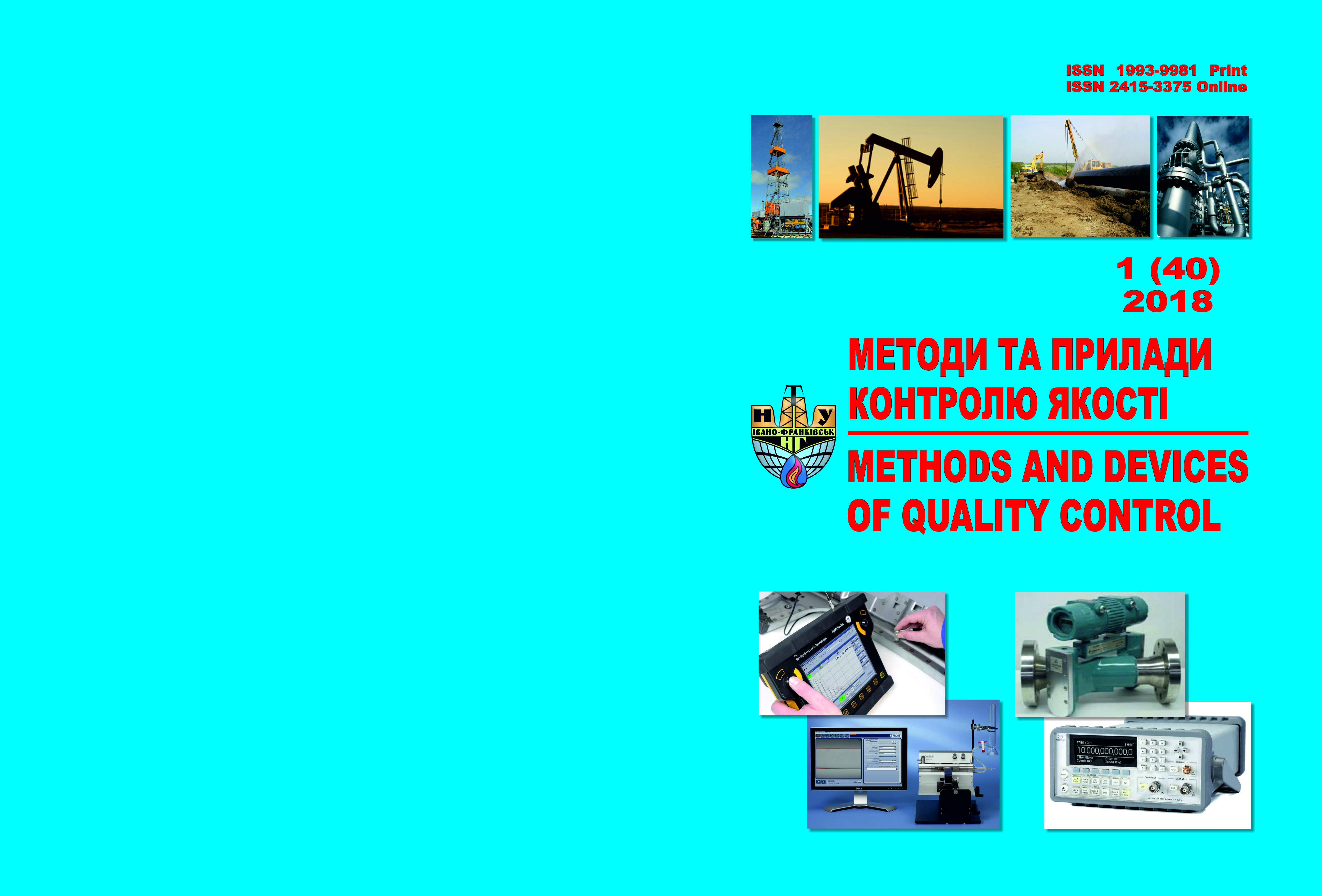 How to Cite
Лопатін, В. (2018). THE SOLID SURFACES LIQUIDS WETTING PROCESS COMPLEX EVALUATION. METHODS AND DEVICES OF QUALITY CONTROL, 1(40), 37-41. Retrieved from http://mpky.nung.edu.ua/index.php/mpky/article/view/435
Section
MEASUREMENT OF PHYSICAL AND CHEMICAL PARAMETERS OF SUBSTANCES