THE EXPLOITATION PROCESS PIPELINE CHARACTERISTICS FORCE FACTORS INFLUENCE MATHEMATICAL SIMULATION
А. П. Олійник

Івано-Франківський національний технічний університет нафти і газу, вул. Карпатська, 15, Івано-Франківськ, 76019

Б. С. Незамай

Івано-Франківський національний технічний університет нафти і газу, вул. Карпатська, 15, Івано-Франківськ, 76019

І. В. Рибіцький

Івано-Франківський національний технічний університет нафти і газу, вул. Карпатська, 15, Івано-Франківськ, 76019
Keywords:
stressed condition, torsion, Poiseil flow, section ellipticity.
Abstract
The pipeline's section torsion and the section deformation praesses mathematical simulation has been conducted to discover one's influence on the pipeline's stressed condition. The section form change influence features on the pipeline through put and deformation character has been investigated and studied.
Downloads
Download data is not yet available.
References
1 Олійник А. П. Математичні моделі процесу квазістаціонарного деформування трубопровідних та промислових систем при зміні їх просторової конфігурації: наукове видання.//А. П. Олійник – Івано-Франківськ, 2010 – 320 с.
2 Перун И. В. Магистральніе трубопроводы в горных условиях //И В Перун – М.: Недра, 1987– 175 с.
3 Харионовский В. В. Повышение прочности газопроводов в сложных условиях – //В. В. Харионовский – М. Недра, 1990 – 180 с.
4 Визначення зміни напружено-деформованого стану ділянки наземного трубопроводу за даними безконтактного позиціонування з поверхні землі //Л. Я. Жовтуля, А.П.Олійник, А.В. Яворський та ін. / Методи та засоби контролю якості, № 2 (39) 2017 ст 14-22
5 Седов Л. И. Механика сплошных сред т.2 / Л. И. Седов . – М.: Наука, 1984 – 572с 6 Шкадов В. Я. Течение вязкой жидкости –//В. Я. Шкадов, З. Д. Запрялов– М.: Изд-во МГУ, 1984– 200 с.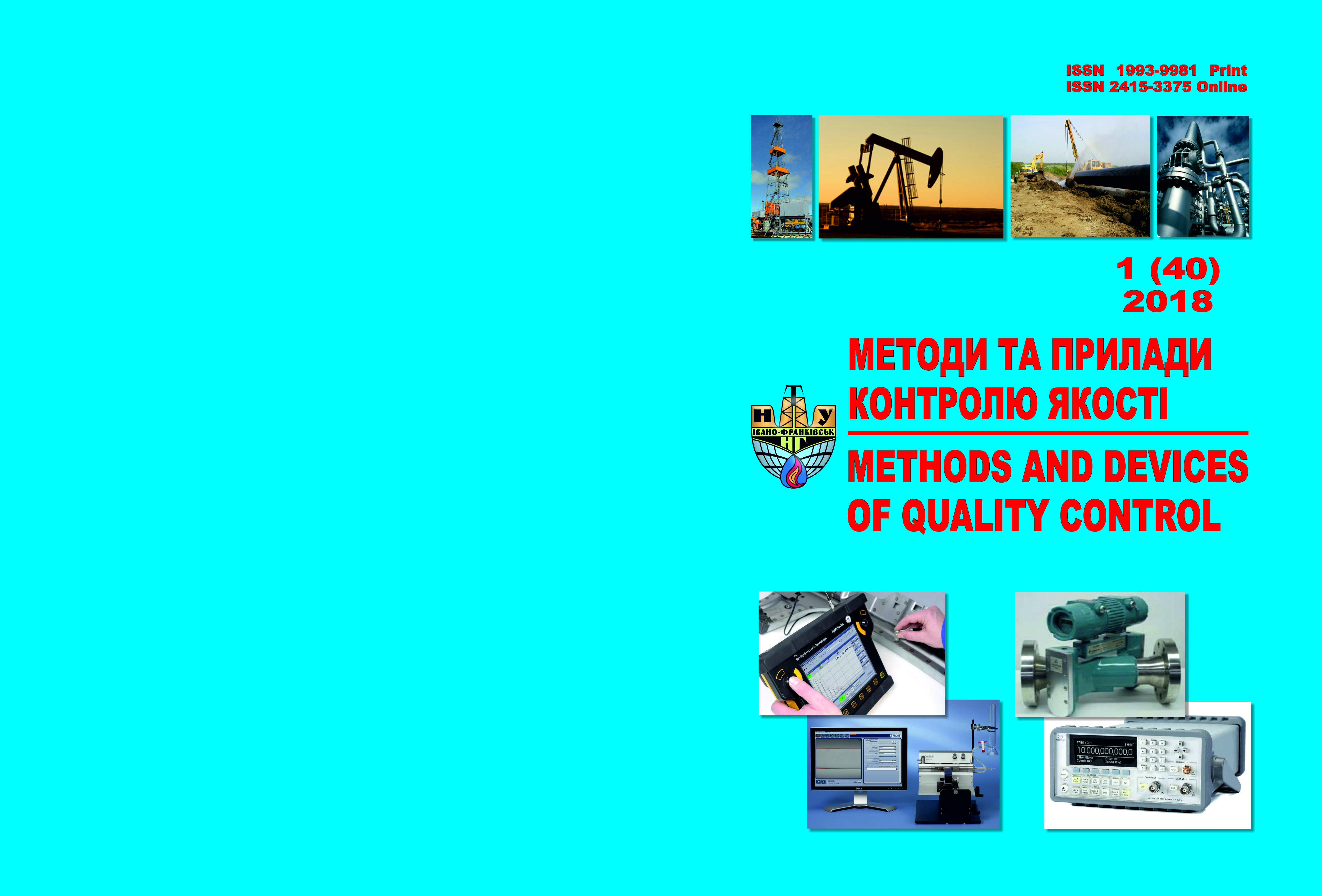 How to Cite
Олійник, А., Незамай, Б., & Рибіцький, І. (2018). THE EXPLOITATION PROCESS PIPELINE CHARACTERISTICS FORCE FACTORS INFLUENCE MATHEMATICAL SIMULATION. METHODS AND DEVICES OF QUALITY CONTROL, 1(40), 105-107. Retrieved from http://mpky.nung.edu.ua/index.php/mpky/article/view/444
Section
MATHEMATICAL MODELLING FOR THE UNDESTROYED CONTROL PROBLEMS