THE BULDING A KNOWLEDGE BASE AND ITS INTERNAL RULES FOR AN EXPERT SYSTEM FOR DIAGNOSTIES A GAS PUMPING UNIT
Keywords:
expert system, intellectual technologies, diagnostics, knowledge database
Abstract
The article proposes the development of an expert diagnostic system, namely, the construction of a knowledge base and internal rules for assessing the condition of the gas pumping unit by the parameters of vibration. The choice of environment for the implementation of the expert system was carried out. On the basis of the performed researches of failures and defects of the gas pumping unit, the method of diagnosing those defects were proposed, and also the conditions to determine the normal state of the functioning of the installation were formulated. When developing the expert system, a general structure, the construction of a knowledge database, and the construction of internal rules for the diagnosis of the gas pumping unit were proposed. The rules of construction of the expert systems with variable values ​​were considered. The determination of the technical condition of the unit using vibration parameters is made both by the content of the relevant information at the time, and on the basis of analysis of its change over the time. An expert system was offered that provides an analysis of transitional states of control objects, also describes the knowledge base and the number of rules that are used for conclusions of the expert system.
Downloads
Download data is not yet available.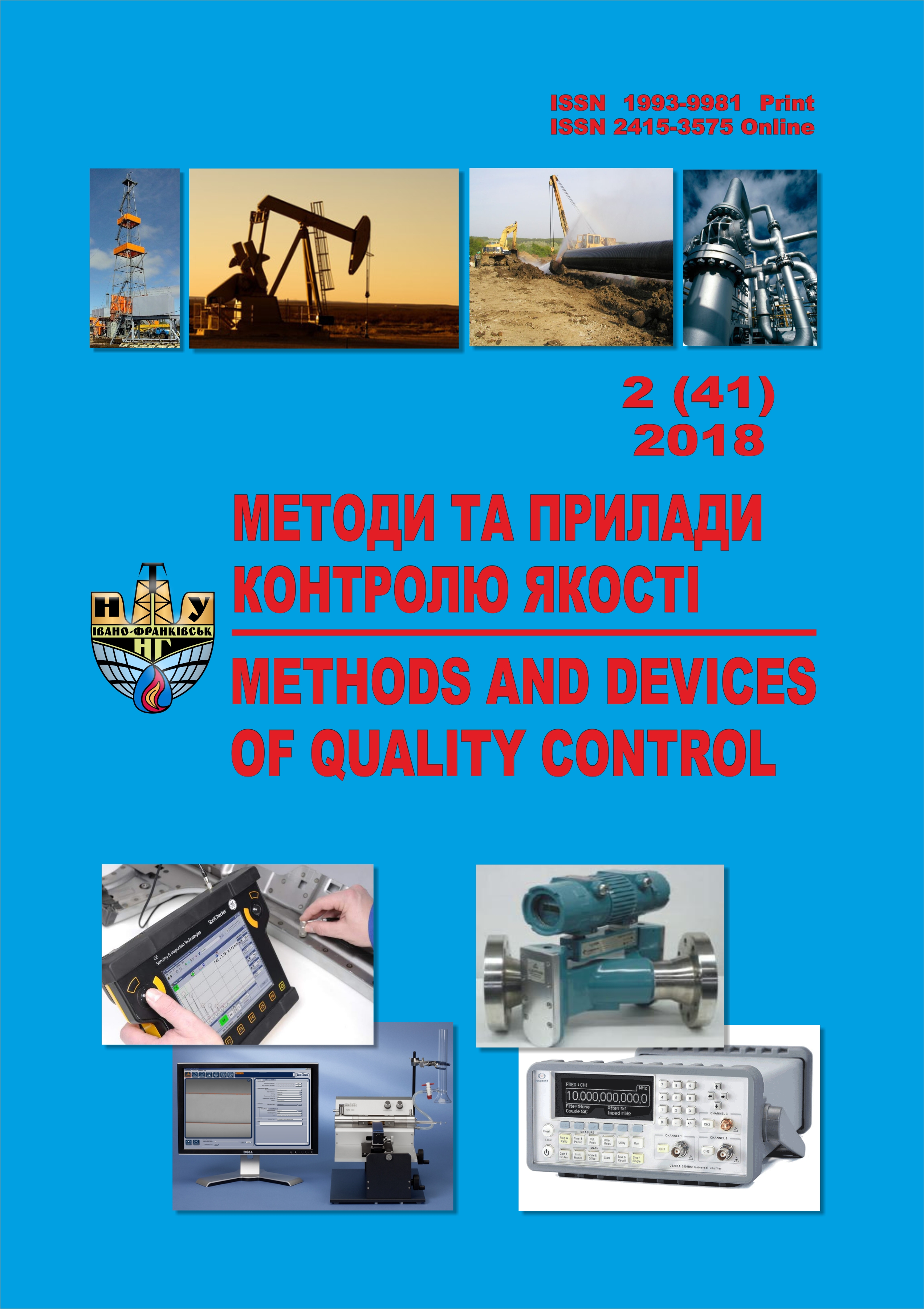 Downloads
How to Cite
Shyrmovska, N. G., Levitska, G. I., Zayachuk, Y. I., & Mykhajluk, I. R. (2018). THE BULDING A KNOWLEDGE BASE AND ITS INTERNAL RULES FOR AN EXPERT SYSTEM FOR DIAGNOSTIES A GAS PUMPING UNIT. METHODS AND DEVICES OF QUALITY CONTROL, (2(41), 5-17. https://doi.org/10.31471/1993-9981-2018-2(41)-5-17
Section
METHODS AND EQUIPMENT OF NON-DESTRUCTIVE CONTROL