THE WELL BORING AS A COMPLEX SYSTEM WITH MULTIPLY CRITERIA OF PROCESSES
V. B. Kropyvnytska

IFNTUOG; 76019, Ivano-Frankivsk, Karpatska str., 15
Keywords:
process of the drilling, difficult system, multicriteria, management object, subsystem, objective function
Abstract
The process of drilling oil and gas mining holes is examined as a difficult system with the made structure, heterogeneous subsystems and elements with the multicriterion estimations of processes that flow in her. It is shown that objective functions of separate subsystems, id est local objective functions do not coincide with the global objective function of the system. Therefore research of the system "well-boring", as an object of automation has a row of certain features, as a result of incomplete information about general conformities to law of process of the drilling. It offers during formalization of such difficult system to use a linguistic model, in that quality information is given as verbal description.
Downloads
Download data is not yet available.
References
Про схвалення Енергетичної стратегії України на період до 2035 року «Безпека, енергоефективність, конкурентоспроможність» / Розпорядження Кабінету Міністрів України від 18 серпня 2017 року. − [Електронний ресурс] – Режим доступу до ресурсу: http://zakon3.rada.gov.ua /laws/show/605-2017-%D1%80/paran6#6.
Булатов А.И. Справочник инженера по бурению / А.И. Булатов, А. Г.Аветисов. – М.: Недра, 1985. – 840 с.
S.H. Hoseinie, M. Atael, M. Osanloo, F new classification system for evaluting rock penetrability. In. J. Rock Mech Min Sci. 46(8), 1329-1340 (2009).
Горбійчук М.І. Оптимізація процесу буріння глибоких свердловин: [навч. посібник] / М.І.Горбійчук, Г.Н.Семенцов // Івано-Франківськ: Факел, 2003.–493с.
Ладанюк А. П. Основи системного аналізу: [навчальний посібник] / А. П. Ладанюк. – Вінниця: Нова книга. – 2004. – 173 с.
Ладанюк А. П. системна задача управління технологічними комплексами / Програма і матеріали між нар.наук.-техн.конф. «Сучасні методи, інформаційне, програмне та технічне забезпечення систем управління організаційно-технологічними комплексами», 26-27 листопада 2009р., Київ / А.П. Ладанюк. – Київ: НУХТ, 2009. – С. 12-13.
Мирзаджанзаде А. Х. Повышение эффективности и качества бурения глубоких скважин / А. Х. Мирзвджанзаде, С. А. Ширин-Заде. – М.: Недра, 1986. – 278 с.
Балденко Ф. Д. Автоматизированные системы управления режимом бурения скважин забойными двигателями / Ф. Д. Балденко, А. П. Шмидт // Бурение и нефть. - 2003. - №4. - С. 14 – 17.
Палагушкин В.А. Скважинная система как сложный объект управления В.А. Палагушкин, П. Н. Чариков  Проблемы нефтегазового комплекса Росии – УФА: УНИ. – 1998 – C. 38 – 42.
Чигур Л. Я. Система підтримки прийняття рішень для управління відпрацюванням породоруйнівного інструменту стираючої дії в процесі буріння: автореферат дисертації на здобуття наукового ступеня канд. техн. наук. Спеціальність 05.13.07 – автоматизація процесів керування / Л. Я. Чигур – Івано-Франківськ: ІФНТУНГ – 2013. – 20 с.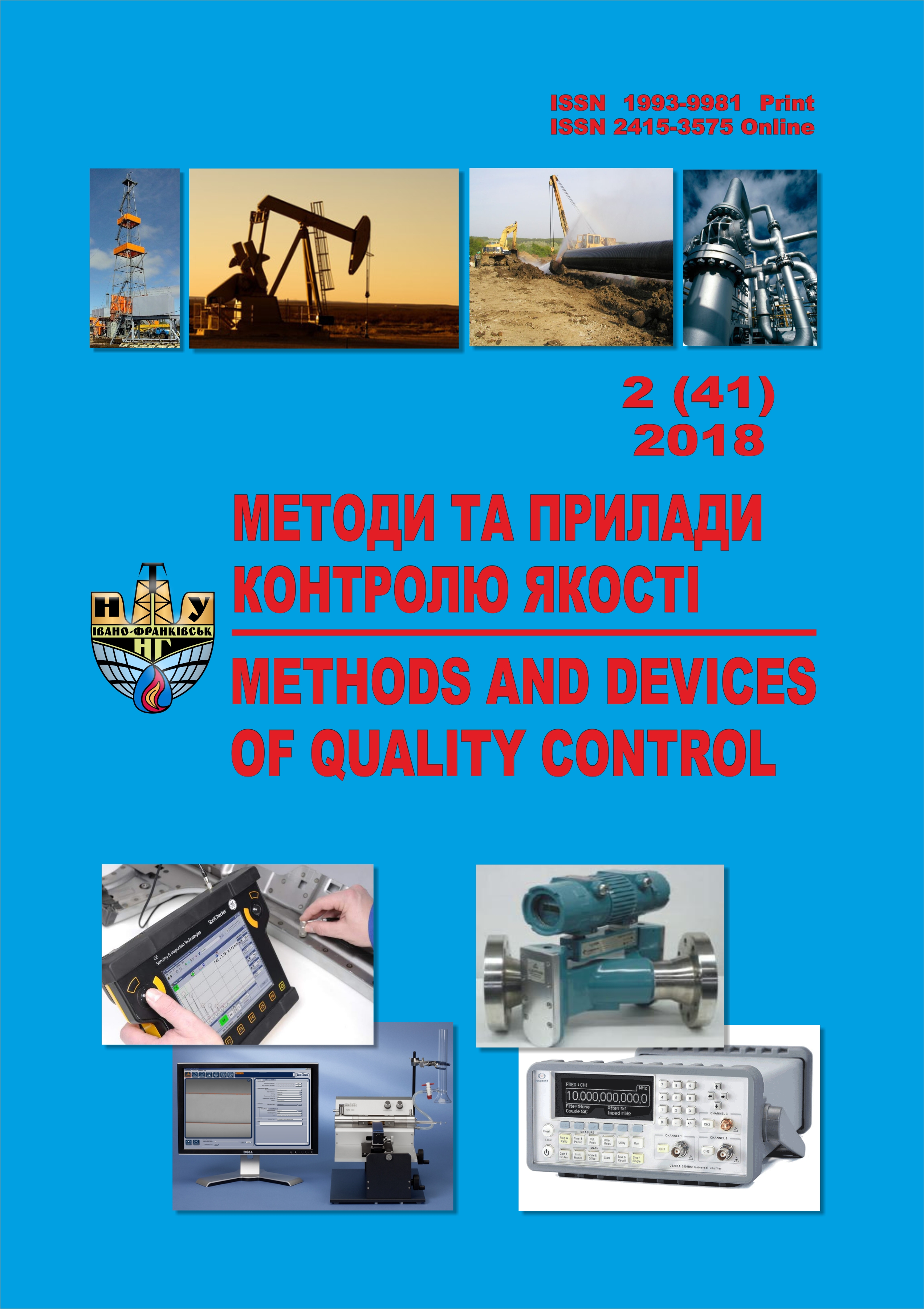 How to Cite
Kropyvnytska, V. B. (2018). THE WELL BORING AS A COMPLEX SYSTEM WITH MULTIPLY CRITERIA OF PROCESSES. METHODS AND DEVICES OF QUALITY CONTROL, (2(41), 69-76. https://doi.org/10.31471/1993-9981-2018-2(41)-69-76
Section
METHODS AND DEVICES OF CONTROL OF TECHNOLOGICAL PARAMETERS