THE INFLUENCE OF FLOODING WATER ON THE ENVIRONMENT ECOLOGICAL SECURITY
О. І. Beley

IFNTUOG; 76019, Ivano-Frankivsk, Karpatska str., 15

S. Ya. Petriv

IFNTUOG; 76019, Ivano-Frankivsk, Karpatska str., 15

О. Yu. Mirzoeva

IFNTUOG; 76019, Ivano-Frankivsk, Karpatska str., 15

R. B. Stasiuk

IFNTUOG; 76019, Ivano-Frankivsk, Karpatska str., 15
Keywords:
ecology, floods, modeling of their consequences, regression analysis, ecological safety.
Abstract
The questions of the consequences of flood events on the ecological situation in the region, the emergence of drought, epidemics of infectious diseases, landslides and avalanches in mountainous areas, as well as poor crops are considered. The analysis of modern scientific publications concerning the studied problem was conducted. The results of the study of flood phenomena on the example of the Prut river and their influence on various aspects of life in the Carpathian region are presented. A regression model is proposed for predicting the processes of formation and development of flood phenomena, their level of intensity and duration. Model calculations are carried out and an analysis of their results is presented.
Downloads
Download data is not yet available.
References
Димань Т. М. Екологія людини: підручн. / Т. М. Димань – К: ВЦ "Академія", 2009 – 376 с. (Серія "Альма-матер"). ІSBN 978-966-580-293-8
Manual on flood forecasting and warning // World Meteorological Organization. – Switzerland. – 2011. – №. 1072 – 142 p. ISBN 978-92-63-11072-5
Солодкий В. Д. Програма запобігання негативним стихійним явищам Карпатського регіону / В. Д. Солодкий, Р. І. Беспалько, І. І. Казімір // Екологічна безпека (Управління екологічною безпекою). – 2013. – № 1/2013(15). – С. 20-23.
Парнеровська С. В. Обґрунтування можливостей комплексного прогнозування гідро екологічного ризику / С. В. Парнеровська // Екологічна безпека (Оцінка та прогнозування техногенного впливу на довкілля). – 2013. – № 1/2013(15). – С. 92-95.
Семчук Я. М. Наука виживання: навч. підручн. / Я. М. Семчук, Р. З. Борисюк, М. В. Остпчук, Є. Т. Піндус, М. Б. Поливяний, Й. І. Рошак, Л. Я. Савчук – Івано-Франківськ: ІФНТУНГ, 2014 – 101 с.
Заміховський Л. М. Захист і обслуговування магістральних газопроводів від негативного впливу паводкових вод / Заміховський Л. М., О. І. Клапоущак, Б. С. Незамай // Scientific and technical progress of the XXI century: VIII International research and practice conference, 15-17 December 2012 у. : thesis of conference reports. – Donetsk: Scientific journal "Aspect", 2012. – P. 5-7.
Яців М. Ю. Екологічний контроль стану гідроекосистем басейнів річок (на прикладі басейну р. Прут): автореф. дис. на здобуття наук. ступеня канд. техн. наук : спец. 21.06.01 " Екологічна безпека . – К., 2011. – 23 с.
Петрук І. Р. Економіко-екологічне обґрунтування протипаводкових заходів у Карпатському регіоні: автореф. дис. на здобуття наук. ступеня канд. економ. наук : спец. 08.00.06 Економіка природокористування та охорони навколишнього середовища. – Рівне, 2009. – 22с.
Стан довкілля в Івано-Франківській області (за результатами моніторингових досліджень) [Електронний ресурс] : Івано-Франківська обласна державна адміністрація. Департамент екології та природних ресурсів.
Офіційний сайт. – Режим доступу:http://www.if.gov.ua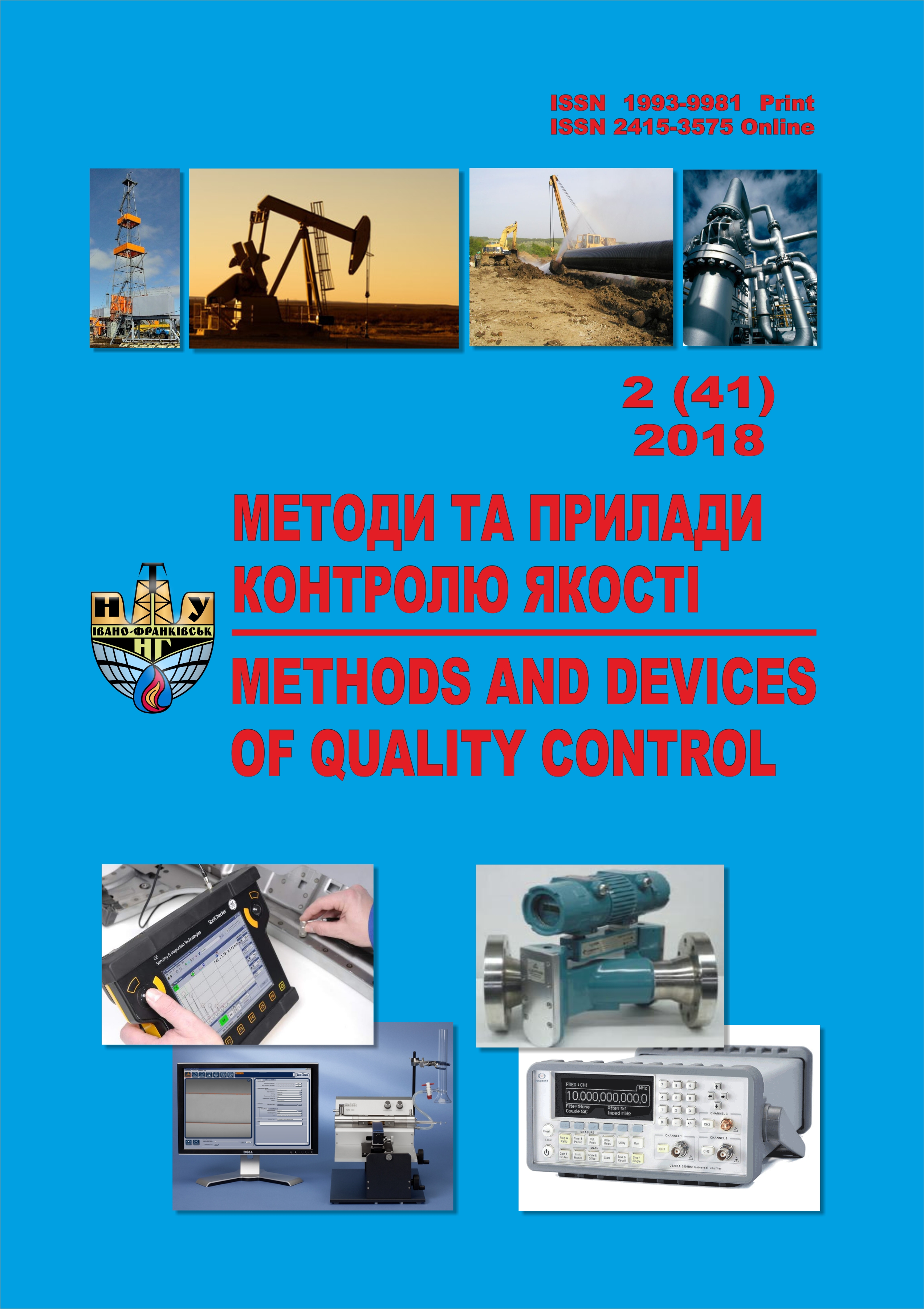 How to Cite
BeleyО. І., Petriv, S. Y., MirzoevaО. Y., & Stasiuk, R. B. (2018). THE INFLUENCE OF FLOODING WATER ON THE ENVIRONMENT ECOLOGICAL SECURITY. METHODS AND DEVICES OF QUALITY CONTROL, (2(41), 58-61. https://doi.org/10.31471/1993-9981-2018-2(41)-58-61
Section
METHODS AND DEVICES OF FLOW MEASUREMENT OF LIQUID AND GASEOUS PHASES