IMPROVING THE EFFICIENCY OF THE REMOTE FORM OF LABORATORY CLASSES ON CONTROL AND MANAGEMENT IN TECHNICAL SYSTEMS
Keywords:
distance learning, information technology,
Abstract
Based on the use of an experimental laboratory installation designed to determine the hydraulic characteristics of the downhole jet pump, a method of remote laboratory work with remote access of students to direct regulation and real-time control of mode parameters of a full-scale experimental installation is proposed. A simplified version of the laboratory work involves an operator who uses videophone remote conferencing and "cloud" technology using the free application Google Meet receives the necessary commands and directly launches and regulates the mode of operation of the experimental stand. For remote control and monitoring of the experimental setup, a structural scheme of laboratory work is proposed, which consists of personal computers (tablets, smartphones) of teachers and students connected to the "cloud" storage, smart sensors for broadcasting readings of manometers and flow meters, electric control latches and remote switch of electric power supply of the engine of the centrifugal pump. The actuator of the control valves contains limit and intermediate switches equipped with sensors that perform the function of remote monitoring and control via digital interfaces. The motor of the pump of the experimental stand is controlled by means of the wireless switch. For measurement of mode parameters the flowmeters with a pulse exit and digital manometers and manovakuumetry can be applied. To protect laboratory work, it is recommended to use the online services Google Classroom and Moodle.
Downloads
Download data is not yet available.
References
Dzhevaha H. Pidhotovka laboratornykh robit do vykonannia studentamy v umovakh dystantsiinoho navchannia // Problemy pidhotovky suchasnoho vchytelia. – 2017. – № 15. – S.42-49.
Dystantsiine provedennia laboratornykh robit: kafedra radiotekhnichnykh ta vbudovanykh system natsionalnoho universyteta «Chernihivska politekhnika». – 03.04.2021. http://rtes.stu.cn.ua › dist-learn...
Tarasenko V.H., Boiko V.S. Osoblyvosti provedennia laboratornykh zaniat z dystsypliny «protsesy i aparaty» v umovakh dystantsiinoho navchannia // Zbirnyk naukovo-metodychnykh prats Tavriiskoho derzhavnoho tekhnolohichnoho universytetu im. Dm.Motornoho. – 2021. – № 24. – S. 462–466.
Herrera O.A., Alves G.R., Fuller D., Roberto G., Aldunate R.G. Remote Lab Experiments: Opening Possibilities for Distance Learning in Engineering Fields // International Federation for Information Processing. – 2006. – Vol. 210. – P. 321-325.
Polat Z., Ekren N. Remote laboratory trends for Distance Vocational Education and Training (D-VET): A real-time lighting application // The International Journal of Electrical Engineering & Education. – 2020. – no 6. – P. 206–217.
Sokurenko V.I., Solod L.V., Chornoivan A.A. Zastosuvannia interaktyvnykh modelei laboratornykh robit dlia dystantsiinoho navchannia na tekhnichnykh spetsialnostiakh // Visnyk Prydniprovskoi derzhavnoi akademii budivnytstva ta arkhitektury. – 2011. – № 1. – S. 5–8.
Kryzhanivskyi Ye.I., Panevnyk D.O. Experimental investigation of the near-bit jet pump //Oil and gas exploration and production. – 2019. – Vol.6. – Issue 2. – P.35-40.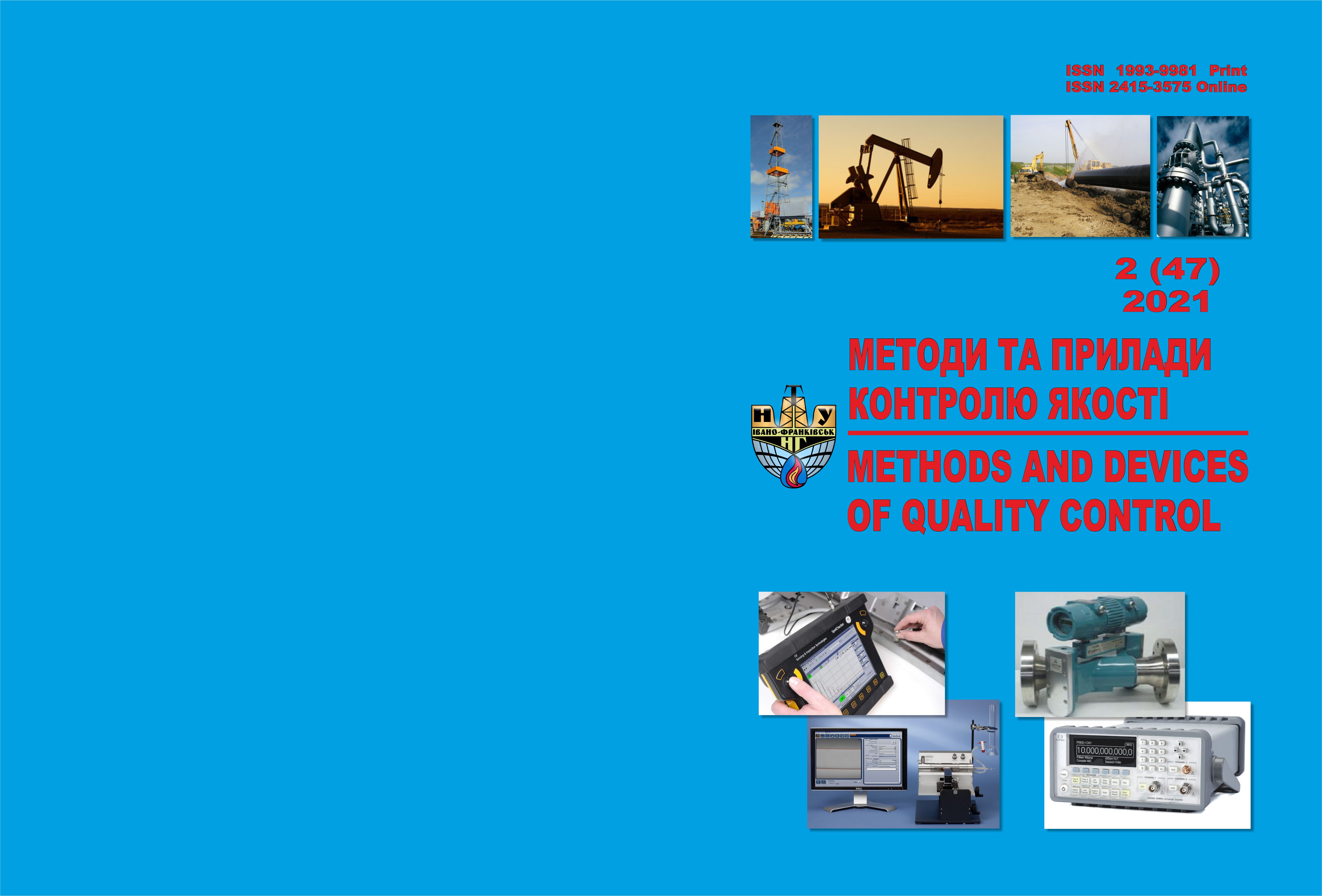 Downloads
How to Cite
Panevnyk Д. О. (2021). IMPROVING THE EFFICIENCY OF THE REMOTE FORM OF LABORATORY CLASSES ON CONTROL AND MANAGEMENT IN TECHNICAL SYSTEMS. METHODS AND DEVICES OF QUALITY CONTROL, (2(47), 62–71. https://doi.org/10.31471/1993-9981-2021-2(47)-62-71
Section
AUTOMATION AND COMPUTER-INTEGRATED NON-DESTRUCTIVE TESTING TECHNOLOGIES