CLASSIFICATION OF WIRELESS SPECIALIZED COMPUTER NETWORKS FOR THE OBJECTS LOCATION MONITORING
Keywords:
classification; wireless specialized digital networks; monitoring of location of objects, SIGFOX; LoRa; openRTLS; LTE-M; Nb-IoT.
Abstract
At present, it is possible to achieve the desired level of management of any enterprise only if there is complete and up-to-date source information about the current state of affairs in this enterprise. Growing size of an enterprise complicates the collection of necessary information and its processing. The speed and completeness of data collection is also influenced by many other factors associated with the specifics of specific enterprises. In particular, oil and gas companies have a large number of objects located at large distances from each other (including in remote and hard-toreach areas). In addition, these enterprises operate a variety of equipment and uses a large range of different matetechnical values. Quite often, for certain managerial needs, equipment and material and technical values can be moved within a single unit located in a large area or between units of one oil and gas undertaking. In connection with the aforementioned present, the enterprises of the oil and gas complex require the introduction of modern effective systems for collecting information on available material and technical values and their location at a certain point in time. In order to solve this problem, an analysis of modern wireless specialized digital networks was carried out and identified from them, which can be used at enterprises of the oil and gas complex for the monitoring of the location of the objects. Also, the basic characteristics of wireless specialized digital networks (which can be used for systems for monitoring the location of objects), by which they can be classified, are also established. A classification of wireless specialty digital networks (which can be used for objects monitoring systems) is created, which allows the specialists of control and measurement equipment and automation services to select the most appropriate wireless digital network for monitoring the location objects of oil and gas enterprises.
Downloads
Download data is not yet available.
References
Babchuk S. M. Vyznachennia spetsializovanoi kompiuternoi merezhi dlia pidvyshchennia enerhoefektyvnosti ekspluatatsii budivel pidpryiemstv naftohazovoho kompleksu. Vymiriuvalna ta obchysliuvalna tekhnika v tekhnolohichnykh protsesakh. 2016. №3. ,P. 96-99.
Babchuk S. Classification of Specialized Computer Networks. Journal of Automation and Information Sciences. 2016. Vol. 48. P. 57-64.
Sakellaris J. K. Supervisory control using EIB. KONNEX technology: A sensor network protocol enabling a holistic and environmental approach in architecture. 3rd IASME/WSEAS Int. Conf. on Energy & Environment, University of Cambridge. 2009. 365-378 р.
KNX bus communications. Device range Synco 700, Synco living, RXB/RXL, RDG, RDF, RDU. Synco. 2013. 88 р.
Merton KNX. Schneider-electric. 2012. 37 р.
Z-Wave: Technical Basics. 2011. 125 p.
Introducing ZigBee PRO's new eco-friendly Green Power feature. ZigBee Alliance. 2013. 38 p.
Wireless M-Bus Suite and Silabs specific documentation: Quick Start Guide. Steinbeis Transfer Center for Embedded Design and Networking. 2014. 71 p.
Internet of Things. - Keysight Technologies, 2016. 10 p.
Zdravko L., Marin B. Survey of Smart Metering Communication Technologies. 2015. 11 p.
Waspmote Sigfox: Networking Guide. Libelium Comunicaciones Distribuidas S.L. 2016. 55 p.
Dregvaite G, Damasevicius R. Information and Software Technologies. Springer. 2016. 768 р.
Ferran Adelantado, Xavier Vilajosana, Pere Tuset-Peiro, Borja Martinez, Joan Melia Understanding the limits of LoRaWAN. 2016. 5 p.
LTE evolution for IoT connectivity. Nokia. 2016. 18 p.
Executive Summary: Inside 3GPP Release 13. 4G Americas. 2015. 9 p.
LTE-M – Optimizing LTE for the Internet of Things. Nokia. 2015. 16 p.
Antti Ratilainen. NB-IOT. 11 p.
NARROWBAND IOT: Groundbreaking in the internet of things. Deutsche Telekom AG. 2016. 12 p.
Sasan Adibi. Mobile Health: A Technology Road Map. Springer. 2015. 1172 p.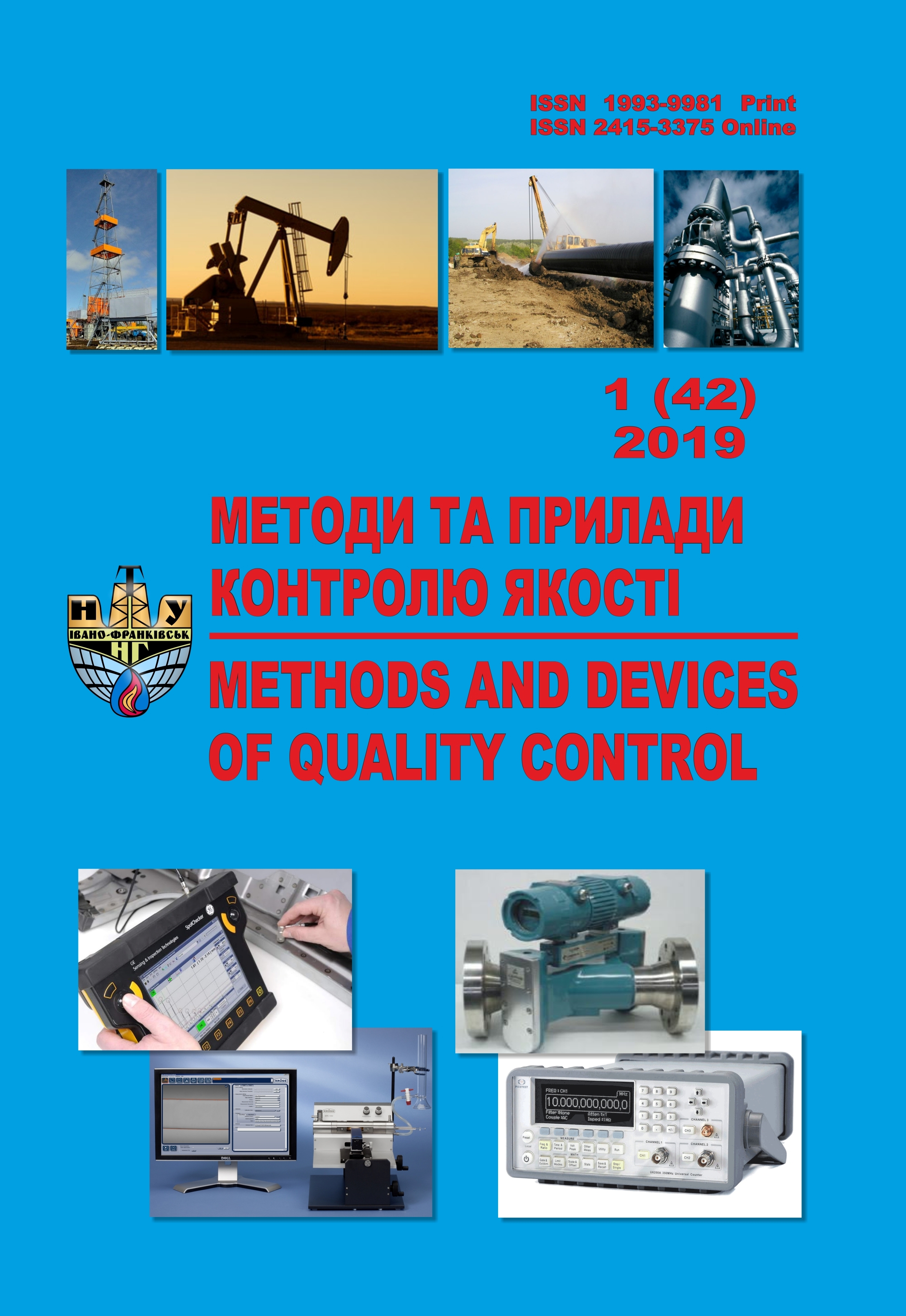 Downloads
How to Cite
Babchuk, S. M. (2019). CLASSIFICATION OF WIRELESS SPECIALIZED COMPUTER NETWORKS FOR THE OBJECTS LOCATION MONITORING. METHODS AND DEVICES OF QUALITY CONTROL, (1(42), 70-76. https://doi.org/10.31471/1993-9981-2019-1(42)-70-76
Section
METHODS AND DEVICES FOR THE TECHNOLOGICAL PARAMETERS CONNTROL