ELECTRONIC DEVICE CIRCUITS FOR GENERATION SIGNAL OF INITIAL START OF PROGRAM AND MONITORING OF THE WORK OF A MICROCONTROLLER IN THE AUTONOMOUS SYSTEM OF DATA ANALYSIS FOR NON DESTRUCTIVE CONTROL
Keywords:
microcontroller, initial start, watchdog timer, power monitor, program operation status.
Abstract
The use of microprocessors for processing discrete data and control in automatic control, measurement and control systems allows you to implement complex and optimal algorithms. At the same time, it is necessary to optimize circuit solutions to build these fault-tolerant systems. One of the tasks of the system is uninterrupted operation with little operator intervention or without any outside interference. Due to the complexity of complete testing of systems and the impact on microprocessors of many external factors, there are risks of system malfunction, which leads to failures in data processing. Therefore, it is extremely important to detect the incorrect operation of the microprocessor system and make decisions to correct the situation, and in the future to prevent similar problems.
A variant of the circuit of the power supply unit to the microcontroller is considered to ensure the safe termination of the program when the system supply voltage is suddenly turned off. The proposed solution allows you to determine the time of power failure and allows you to perform preparatory operations to complete the current transformations, prepare the microcontroller for stop and stop the program. Was presented the circuitry solution for determining the state of the system before starting the program using a memory element on the capacitor, which made it possible to establish the preliminary cause of the initial start of the program. The schematic diagram for store eight bits of discrete data outside the microcontroller is developed. Using of this circuit allow store information about the number of the current state of the program and at the initial start of the program will increase information about causes of reset.
With using the specified storage method, able to determine the state of the program that failed, and was causing the initial start of the program, and then take this information into account to eliminate such failures. Another circuit also developed to generate the hardware signal of the initial start of the microcontroller program when the USB connector is connected. The scheme provides the ability to prohibit the forming hardware signal. That require during the execution of critical parts of the program.
Downloads
Download data is not yet available.
References
Striletskyi, Y.Y. Using broadband signals for structural change detection in metal details / Striletskyi, Y.Y., Melnychuk, S.I., Gryga, V.M., Pashkevych, O.P. //Naukovyi Visnyk Natsionalnoho Hirnychoho Universytetu, 2020, 2020(3), pp. 19–26. DOI.ORG/10.33271/nvngu/2020-3/019
Striletskyy, Yu.Yo. Method of determination of changes of plastic properties of a metal plate by means of frequencies of modes of the string stretched above it /Striletskyy, Yu.Yo., Rovinskyy, V.A.// Metallofizika i Noveishie Tekhnologii, 2017, 39(10), pp. 1377–1393. DOI:10.15407/mfint.39.10.1377
Keep the Product Working—Microprocessor Supervisors Offer Big Insurance in Small Packages / Maxim integrated// https://pdfserv.maximintegrated.com/en/an/AN720.pdf [електронний ресурс]
Microprocessor-based System and Supervisory Circuits / Maxim integrated//https://www.maximintegrated.com/en/design/technical-documents/app-notes/6/655.html [електронний ресурс]
Perrin Bob. Pedigree Protection – Watchdog Circuits, Considering the Details #1// Circuit Cellar Online. July 1, 1999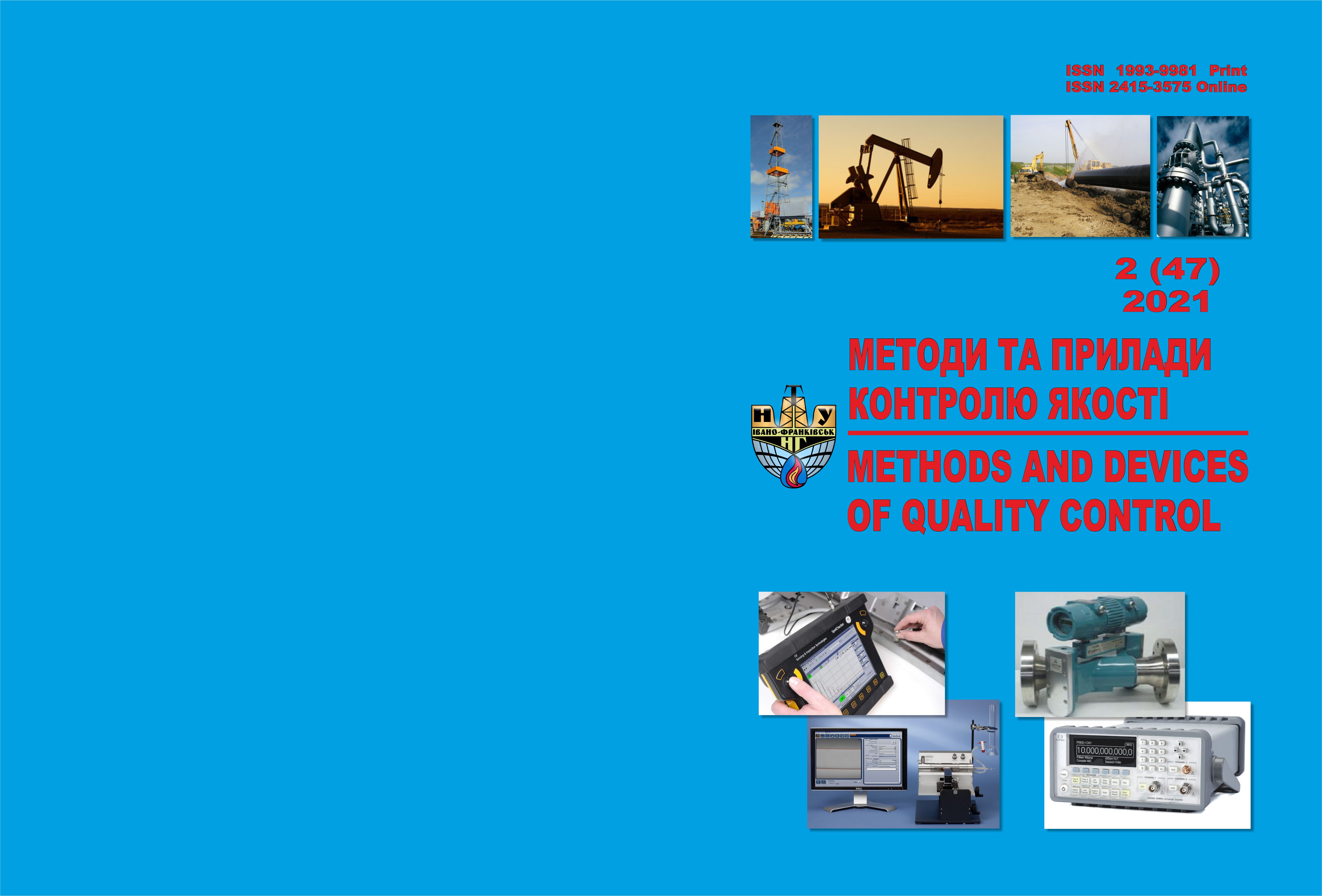 Downloads
How to Cite
Strileckii Ю. Й. (2021). ELECTRONIC DEVICE CIRCUITS FOR GENERATION SIGNAL OF INITIAL START OF PROGRAM AND MONITORING OF THE WORK OF A MICROCONTROLLER IN THE AUTONOMOUS SYSTEM OF DATA ANALYSIS FOR NON DESTRUCTIVE CONTROL . METHODS AND DEVICES OF QUALITY CONTROL, (2(47), 46–54. https://doi.org/10.31471/1993-9981-2021-2(47)-46-54
Section
METHODS AND DEVICES FOR THE TECHNOLOGICAL PARAMETERS CONNTROL